---

Construction started for the Immanuelkerk
10.10.20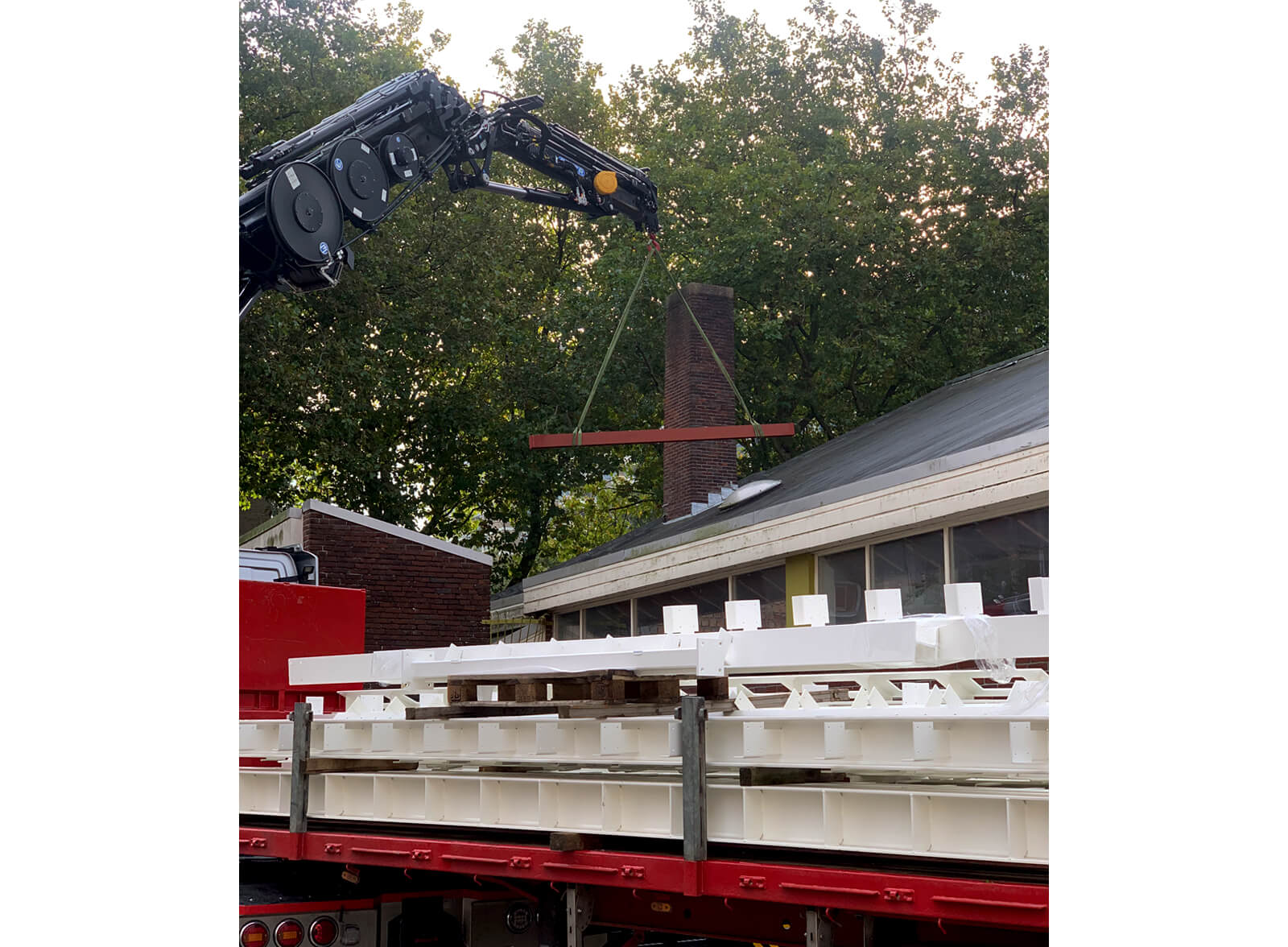 ---

New interior project for a monument
05.10.2020


---

Hotel 171 completed
21.09.2020



Photo credits MWA Hart Nibbrig


---

Construction started for Apartment M
25.08.20


---

New photos of House Dordogne
01.08.2020


Link
---

Hotel 171 nears completion
28.05.2020



Photo credits MWA Hart Nibbrig


---

Ms Succes under construction
01.05.2020


---
Construction started of Hotel 171
05.11.2019
Photo credits
MWA Hart Nibbrig
---
Construction in Amstelveen started
04.07.2019
---
The Traveller under construction
23.03.2019
Photo credits
Ossip van Duivenbode
---
New commission for Chateau Falaen
25.02.2019
OFFICE RBGV is asked to make the design for the transformation and restoration of Chateau Falaen in Belgium. The former castle dates from 1671 and is a listed monument.
---
The Traveller
22.01.2019
OFFICE RBGV has designed the interior of a glass pavilion, together with
Powerhouse Company
and
Studio BvB.
The pavilion is located on the
ING campus
in Amsterdam Southeast and will house a new restaurant of 900 m2 GFA for Michiel Deenik, Neal Valentijn and Jeroen van Brussel. The concept of the project was to design a rich and colorful interior as a complement to the high-tech body of the building.
View articles:
Press release
Powerhouse Company
Article
on De Architect
Article
on Architectenweb
---
New commission for het Schipholgebouw
20.01.2019
---
New website is live
15.01.2019
---
New office space
01.01.2019
Krelis Louwenstraat 1-B29, 1055 KA, Amsterdam.
Maps
---
OFFICE RBGV completes apartment renovation
03.10.2018
Photo credits Roos Deutz
---
Construction has started for Unplugged Hotel
16.09.2018
---
New commission for The Traveller
01.09.2018
OFFICE RBGV collaborates with Powerhouse Company and StudioBvB for the interior design of The Traveller, a new horeca pavilion in Amsterdam. Client is Team Deenik who is also known for their famous restaurants
The Roast Roam
and
Visaandeschelde
. More info coming soon. Visit website of
The Traveller
---

Robbert Verheij starts practice OFFICE RBGV
01.07.2018